News
Friday March 18th, 2011 by Giel Op 't Veld
Last night's karaoke called for sleeping in and that we sure did, as we wanted to spend our last day relaxed. Refreshed, we visited the last cultural highlight of our trip: the Kaiyukan Osaka Aquarium. Its main attraction, a gigantic whale shark, can only be found in three aquaria in the world! Kaiyukan is built around a tank of 9 metres in height, which contains sea life from the Pacific. Visitors start at the top and spiral downwards around this tank while they enjoy looking at animals such as dolphins, penguins and corals in smaller tanks on the side. This construction was fascinating, as you were continuously introduced to new fish as you went deeper, while you were still able to see the rest swimming at different heights. As a consequence, the same fish tank could fascinate one over and over again at every level. We therefore spent quite some time at Kaiyukan, but we all agreed that it was definitely worth it.
After some free time, we concluded our study tour with a dinner at an izakaya in the famous Namba district. The all-you-can-drink menu took little time to kick in and provided us with an open and fun atmosphere to review all that we had experienced over the past three weeks. We discussed the cultural differences, which sights were most beautiful and also the technology and innovations we had seen. All pieces of the puzzle slowly fell together and we began to better understand the business and engineering mentalities, which are so different from our own. Speeches and toasts then concluded the evening and we returned to our hotel (or the local arcade halls) tired and well-fed.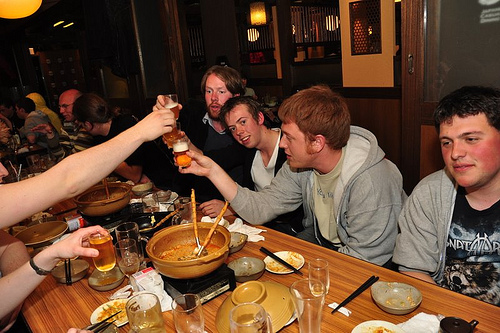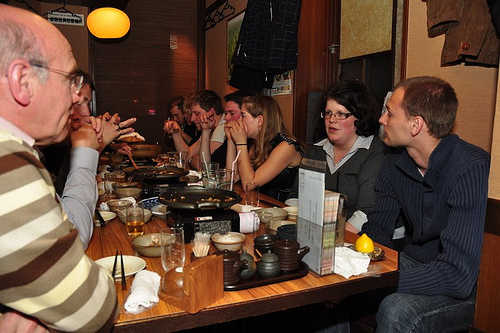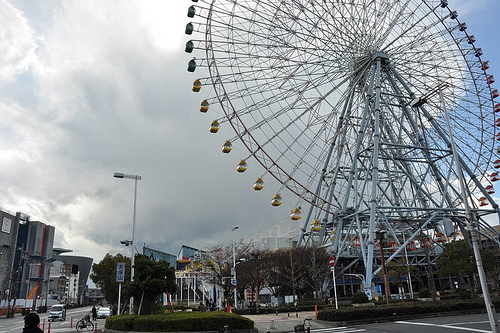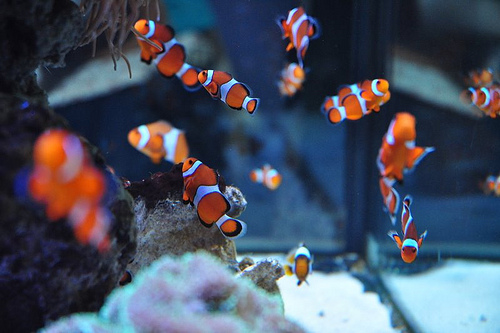 Sunday March 13th, 2011 by Giel Op 't Veld
Despite recent events, we woke up this morning at the Senju-in temple at Mount Shigisan. We started the day at 6am for a traditional Buddhist ceremony. Chanting, drums, traditional fires and a less traditional (but tasty) breakfast were just some of the elements of the morning prayer. As Europeans, we know quite little about Buddhism so everything was new to us, including some of the foods!
When we left the temple, still early in the morning, we took some time enjoy the vicinity. The sun was shining, one could not hear a sound and being cut off from television and internet gave us a very weird moment to enjoy total peace and rest, while we knew that the country was in shock.
We continued our program with a visit to Nara, the former capital of Japan. This city is currently celebrating the Shuni-e ceremony, the festival of water and fire, and just like us Nara continued her daily life. The Great Buddha at Todai-ji (24m in height!) was impressive, but also as crowded as one would expect. In addition, we visited the Kofuki-ji temple, which was unfortunately partially undergoing some reconstructions. The rest of the day was off and most of us just strolled through the city which still had a lot to offer. Whether it was visiting the many Buddhist temples, the more authentic districts or just shopping for souvenirs, the participants enjoyed themselves.
We have no clue whether the crowdedness of the city today was normal, but it appeared as if the people of Nara were quite busy preparing for tonight's celebrations just like every year. This part of the country actually shows very little impact of the earthquake or the aftermath.
Now, we have moved to our hotel in Osaka. We have been reconnected to the internet here so it's easier for us to follow the news and reply to messages from homea. We have not seen much of the city yet, but luckily we will have time for that tomorrow.